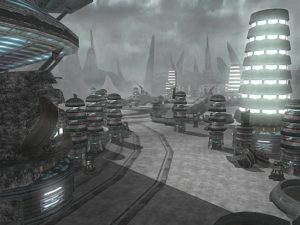 As Mygeeto's Level 5 prison lockdown enters its third day, officers, staff and Imperial Knights are busy with intense training sessions on how to safely handle any possible security breaches. Meanwhile, prisoners at all correctional institutions are effectively spending upwards of 27 hours a day in their cells — which can come with its own challenges for the staff working at the prison.
Akelix Sorin — A motivational speaker who served time in the Prison — said that when he served 6 years at the Imperial Prison on corruption charges there were several, lockdowns lasting one or two days.
"I would think after two or three days, people would become somewhat agitated. With the death of an Imperial Knight it raises questions about the people who managed to escape".
Vandorn Yuloro director of the Imperial Intelligence Corps is believed to of said not only can no one remember a time where all prisons have been locked down, but that he's not sure that any previous lockdowns have been indefinite like the current one is.
But, Yuloro added, that the department has the situation under control and that the death of the Imperial Knight tells us that this is a very serious breach of security.
No timeline has been set to lift the lockdown. Though we can also report that two other staff members were injured plus an Imperial Deathtrooper who were all treated on the scene.