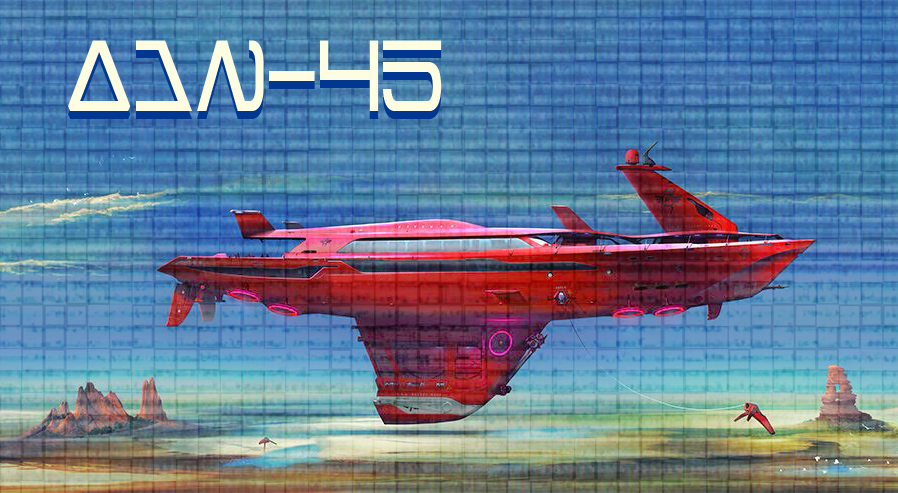 Following a competent industry presentation, low flight manufacturer Omega Aerospace Ltd revealed the latest model in their extensive line of skyhoppers: the XMN-45. The new craft was revealed at the annual Flight And Fancy convention held on Corellia.
Omega Aerospace have been changing the face of skyhoppers for many decades with their surprising range of elegant and luxurious craft. Confirmed owners from their line include High Queen Vreela of Kanzi, Oojo the Great III and singer-songwriter Eiar Yovv.
The XMN-45 will be available from early next year, with prices ranging from 12 to 15 million credits.