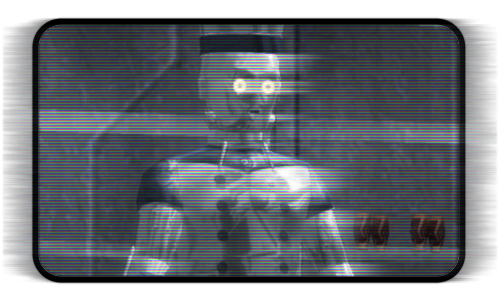 Cybot Galactica has announced a mass product recall on all original and replacement Cantina Service Droid 367 units sold or exchanged in the Galactic Republic in cooperation with the G.R. Consumer Product Safety Commission and in partnership with retailers.
Since the affected droid units can overheat and pose a safety risk, consumers and small business owners with a Cantina Service Droid 367 are being asked to power it down and contact the retail outlet where they purchased their device. Consumers who have a CSD367 unit can exchange their droid for another Cybot Galactica CSD unit, or receive a refund, under the terms of the expanded G.R. CSD367 Refund and Exchange Program.
If you bought your CSD367 from the official Cybot Galactica holonet, you should click here to process your refund or exchange. If you have questions, you should contact Cybot Galactica at via their official holonet service.
CSD367 Charging Restrictions
To further increase participation, a software update has been released that prevents G.R. CSD367 devices from charging and eliminates their ability to work as cantina services droids.
Before returning your droid, you should immediately power it down and contact your local retailer to obtain a refund or exchange.
G.R. CSD367 Refund and Exchange Program
Under the terms of the G.R. CSD367 Refund and Exchange Program, you have the following choices:
Exchange your current CSD367 for another Cybot Galactica cantina service droid and replacement of any CSD367 specific accessories with a refund of the price difference between droids
Obtain a refund at your point of purchase
Affected Droid Units
The recall applies to all CSD367 droid units – including the original and replacement (if yours has already been so.) If you are currently using a CSD367, please power down immediately and participate in the G.R. CSD367 Refund and Exchange Program.
Refund
Contact the retail outlet where you purchased your CSD367. If you bought your CSD367 from our official holonet or if you have any questions, please view the official Cybot Galactica hologram service.