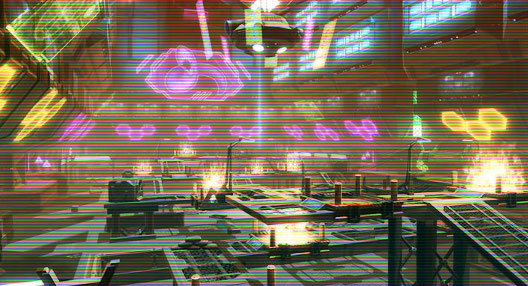 Yesterday evening The Rancors scored a surprising 5:4 in an breath-taking game of Huttball against the Feisty Mynocks, held at the New Vertica's infamous pit-stadium.
The game was as exciting as ever, with a twist that will certainly make its way into the pages of sport history. In the very last second, Kissan Vesir of The Rancors brought the ball to his team's camp and determined the outcome of the game.
The crowd went wild as did his team and with these events Kissan is slowly becoming a fan-favorite, appearing all over the Nar Shaddaa Holonews and beyond. Our reporter, Elia Tay-na, managed to catch Kissan after this critical match for both the team and their fans.
"How did you manage to provide this most surprising victory for your team?"

"My teammates say it all had to do with luck and timing, but I say my instincts were ones that were at work. So, maybe I am one of those crazy robed monks, who knows?"
Reports all over the moon, have indicated that clubs and bars have all been filled in the following couple of days. It seems that Nar Shaddaa is not yet over with celebrating this moment of sporting victory and history.