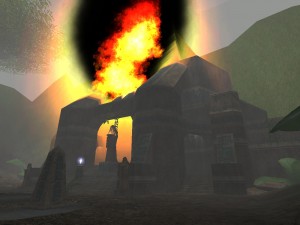 Reports are coming in thick and fast as the rebellions in the northern space continue to gain momentum as rebellious factions are taking on the Ascendancy Military forces  which are currently occupying most the planetary systems across the nothern space, head on in a fierce battle which have seen many injuried or killed.
Military intellegence has been reletively quiet but reports suggest that the rebel factions are being armed and supplied by a yet, unnamed source – which has done all but make itself known to the public in what is being hailed as an effective war of uncertainty.
We at the GHN team have been conducting our own investigations into these rebellions and how they are carried out, but apart from the chance to view how the rebellions are executed first hand we cannot confirm much else detail wise. It's said that those in the know are keeping a very tight lid on information being spread but have confirmed that the support has been an important part of the success of these rebellions and they are due to continue them until the Ascendancy have been removed from all Northern Space.
When asked if the Galactic Alliance had been a part of these operations, it was simply stated as "No, they have not."
Vice Admiral of the Galactic Alliance Fleet, Vincent Flett said "We can confirm nothing at the moment, but the Alliance is working hard to support the rebellions and continue to push the Asendancy back out of the Northern Space and secure a perimeter which will keep them out."