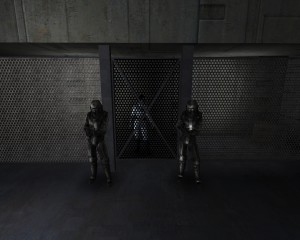 Reports from Coalition High Command have boasted the capture of feared Ascendancy Admiral, Bri'jien'nuruodo. Reports of this came shortly after word reaches the ears of GHN reporters of a firefight being held over Serenno, the last known location of the Admiral.
"Chasing down the face of the war effort was a process," commented Admiral Wilkinson of Coalition High Command. "But with the resources we had, it was simply a matter of appointing the proper leadership to put those resources into action."
No public statement has been released from the Ascendancy regarding the capture of their Admiral, even in the wake of him being delivered to a POW holding facility on Coruscant in chains.
Admiral Bri'jien'nuruodo was largely responsible for the failed counterattack on Ascendancy colonized worlds. Could this be a turning point in the war effort?
Regardless, chances of another Coalition offensive in the former Commonwealth territories are high. A dangerous adversary in the war effort has been nuetralized, but the fighting is far from over.
We here at the Galactic Holonews News Desk will keep you apprised of new updates as they develop.
Nik Carraway – GHN