Breaking news as the City in the Clouds falls!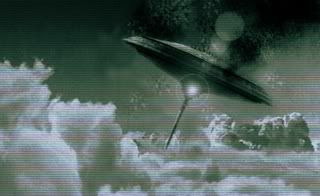 The unthinkable has happened. At dawn (0600 local time) several explosions occurred within the heart of Bespin's Cloud City. The repulsor technology that held the city's superstructure in the air instantly shut down and Cloud City began an hour long plummet into the planets depths.
An estimated twelve thousand civilians and workers were able to evacuate the city while stunned onlookers on a tourist vessel watched in horror, many unable to do anything but film the scene as it unfolded.
Seven Million sentients are thought to have lost their lives.
It is still unknown what caused the explosions but a terrorist attack seems likely. No statement from any group has yet been transmitted.
Chief of State Megana Tin, who finishes her final term at the end of this year was reportedly too shocked for words. An hour later she issued the following statement:
This is a day that shall remain in infamy. An unprecedented attack on civilians on this scale can only be an act of terrorism. My heart and prayers go out to all of those affected by today's tragedy. The Galactic Alliance will support the sovereign people of the Commonwealth in their hour of need. No stone shall go unturned and no expense shall be spared as we search for the perpetrators of such a heinous crime.
A representative from the Peoples Parliament of the Commonwealth has yet to issue a statement.
GHN will be following this story as it unfolds.. stay tuned
259.17 Maria Veloona // GHN