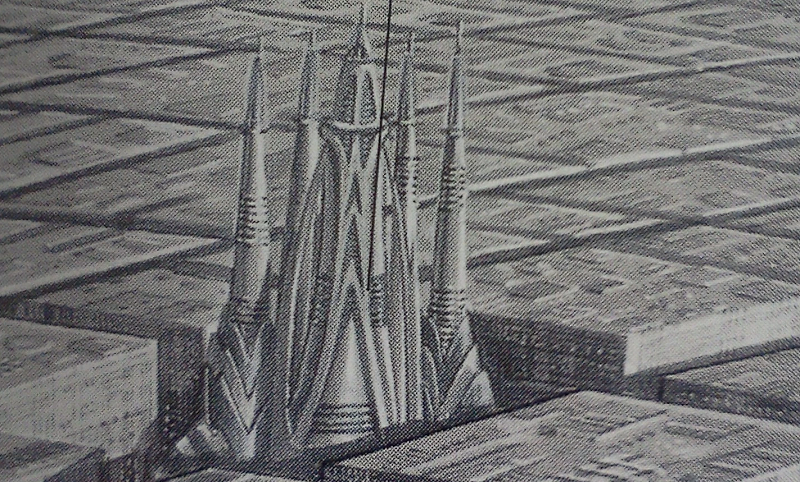 Planetary Counsel for Torque, regarded as the highest elected law enforcement official on the world, recently filed suit against DE-series droid manufacturer Industrial Automation in the Courts. This move comes after the world was afflicted by a catastrophic failure of the aforementioned droid series that was under recall at the time.
The initial hearing of the case was held at the Galactic Courts of Justice building on Coruscant in a closed session, so the exact particulars of the suit will not be known until a later date. However, our investigative reporters have uncovered two clues suggest the suit is not related directly to the incident, but rather statements made by Industrial Automation employees leading up to the tragedy.
A discarded draft of the initial filings reveal that the Galactic News Network was also named in the suit. However, the final filing was amended to remove them from the list of involved parties. Secondly, a leaked excerpt from Industrial Automation's motion to dismiss indicates their defense theory is the detailed statements were to "stress the dangers to our clients and dissuade them from delaying to engage with the recall process."
These two items hint that the government of Torque is claiming the attack on their world would not have occurred if the droid manufacturer had not released the following statement to the HoloNews:
"One of our Lead Engineers found a potentially dangerous subroutine error that, if triggered, could cause a catastrophic meltdown in the unit. It's highly unlikely, and we have no reports of the bug causing any damage, but we don't want to trust that this error won't cause serious troubles down the line. Effects could include a dangerous detonation of the unit, as well as even EMP bursts that could wipe out on-board electronics including life-support systems on freighters."
We have reached out to both parties in the suit. Both sides have declined to comment, citing the on-going nature of the case.