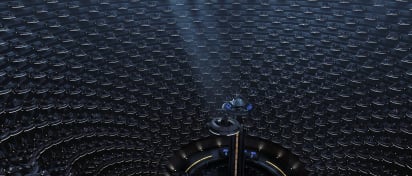 Good evening Ladies and Gentlemen of the Republic,
Today the senate has been greeted by a new poll requested by Wayland's Senator Alorin Treychar, suggesting to cut off funds for unemployed and people in need of care.
"We face an immediate threat of a financial crisis, and the current unrest among the Republican territories have reached a whole new level since the days of the Civil War on Vohai. In order to put an abrupt stop to this disastrous state of affairs, it is in our best interest to focus our financial resources to the law enforcement and military department, enabling us to use force when need be, and we now live in times where this need has become top priority. I, Alorin Treychar, would hereby wish to put up a new poll on decreasing funding to several social facilities. This poll is not to terminate, but to preserve life among those that suffer under the unrelenting force of the brutal extremists that protest against our tenets of freedom and peace."
A widespread disappointment has reflected from the senate building, with many shouts coming from the liberal and left-wing politicians. Senators of Ryloth, Fondor and Rodia were among those to protest the suggestion of Wayland's conservative senator, who has surprisingly gained a good portion of the Republican Senate's vote.
Latest surveys among the population have shown a very drastic and obvious disagreement with the arguments of Senator Treychar.
How will the liberal voice of the people answer for this situation?
This is Ghara Vicano from the Senate Building.
Back to you, Lynda.