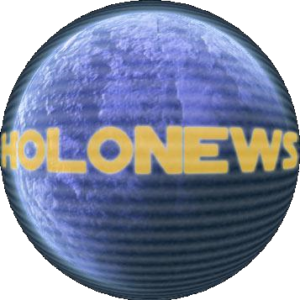 Today, our top story, former runner for chief of state and senator Laa'ken Ruun is officially to be tried for war crimes and bribery during the Vohai Civil War. Evidence has recently come to light and been brought to leader of the Inquiry, Senator Manning.
"Hopefully with the light of this new evidence, I can finally set the record straight on the involvement of senator Ruun. It is imperative to understand that this trial would not be conducted without the full co-operation of our judicial system, nor without sufficient evidence to support this trial. While a popular figure, no man is above the law."
What possibly is this new evidence? And how has it taken this long to be appropriated? Hard to say at the moment, but we'll come back to you later with more news.
And for our second story of the day, rumours circulating around some of the Republic's top prison's have come to light as now confirmed as an inside source reports on the poor attempts at rehabilitation of offenders in Republic Space as a huge disparity is between the inner and outer sections of the Republic's core following with reports of increased drug smuggling occurring within the prisons own walls and increase in violent behaviour. This source also reports multiple prisoners that have been released are being re-arrested for repeated attempts at past crimes they have committed.
Lastly, Chief of State Lammee Ranack faces a humiliating senate walkout after her landslide stock market taxation bill reaches the chamber floor. An organised opposition by the senate's most ardent free market supporters saw the Chief of State usurped during her allocated speech time by a mass walkout of the senate's majority. The bill was intended to increase the stock market tax from an effective rate of 0.025% to 0.25%. The Chief of State department has not replied to our requests for a response.