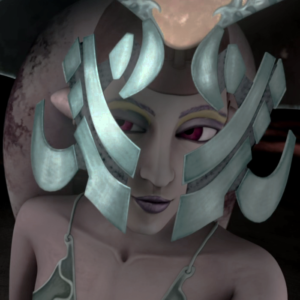 Due to the current unpredictable climate on Rannon, The Second Dream tour stop at the Kenzie settlement has been cancelled.
It was originally scheduled for 391.19. Tickets purchased on the holonet will be refunded automatically within 2 to 3 working days.
If you still wish to see Liliette Rha, the tour management is offering 20% discount on tickets to her tour stop on Dagu to any citizen of Rannon.
About Liliette Rha
With her powerful vocals and astonishing range, Liliette Rha has emerged as one of the most magnetic and massively successful performers in music today. At age 25, she's delivered three electrum-selling albums and surpassed 30 billion holo-streams, in addition to nabbing six Award nominations, and landing 11 hits in the Top 10 on the Billboard Hot 100 chart.
She continues to take the galaxy by storm with her grand galactic tour which started shortly after the successful launch of her fourth album "The Second Dream". Visit the tour site for more details.