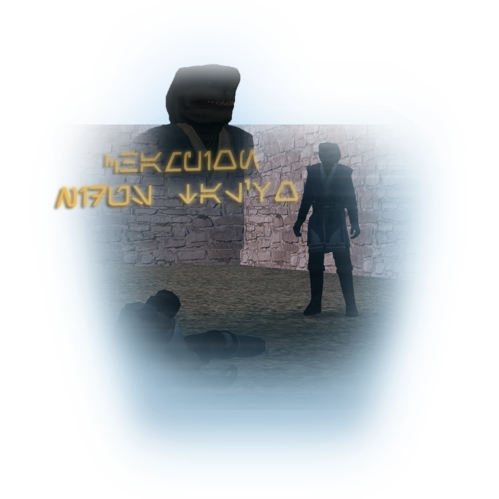 According to a recent study published by the Institute of Galactic Trends, on average it takes anywhere between 3 to 4 years for a trend in the Core to reach the Outer Rim.
It's no surprise that with the booming popularity of the Galactic Fighting League in the core, it appears that the mixed martial arts craze has finally reached Rannon.
Avid fans who have followed the tournament since its inception 4 years ago would've been surprised and perhaps disappointed to see that local Rannonite and three time champion Oaley Mulato failed to retain the belt..
The final was a tense affair between Nidus Tal'vo of Shanti Reef, Karkaris and Comir Sevenitah of Ithaqua, Toola, with the young Karkarodon just doing enough to win at the end.
He has this to say about his victory
"I owe it all to Master O, he taught me everything I know, when it comes to Teras Kasi. Thank you, I'll be back next year although for now I'm going to enjoy a nice cold freshing can of Wizzos fruit Soda."*
It'll be interesting to see what the next trend will be to hit Rannon from the core, one can only hope it's one a little less gory.
* Please note quotes may have been amended for ease of use
and may not fully represent actual comments made.