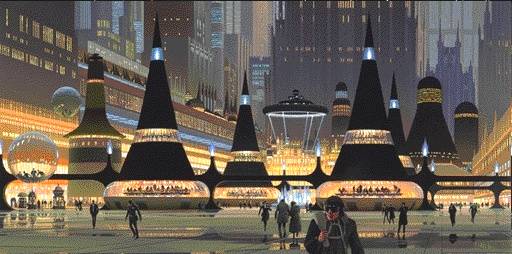 Tragic news from a suburban area of Coruscant. This morning a mother and her son were attacked by a disheveled man wielding a lightsaber in a public market! The mother, later identified as Andrya Locke, was killed protecting her son, Victor Locke, from the man. The man was restrained and the child saved from harm due to the combined efforts of good samaritans. The assailant's identity has not been shared with GSN. We now share a witness account from "Tin Bo" who was there at the scene.
"I was buying some fruit when I heard and saw that Jedi's lasersword, er- lightsaber. It came out of nowhere! He attacked that lady and her kid, and I darn think he killed her before I saw several men tackle and pin the Jedi to the ground. I mean, I think he was a Jedi? He looked messed up, so maybe not. I think the Jedi should keep better track of their wackos. They're dangerous! I just feel bad for the kid, having to witness his mother get killed like that."
The Coruscant authorities have promised to share details as they are uncovered during this investigation. The man is now in Republic custody and the child in the safe hands of the authorities. No motive has been discovered. The Jedi Order has refused to comment on this horrific event.
Is this a Jedi cover up? More as things unfold.