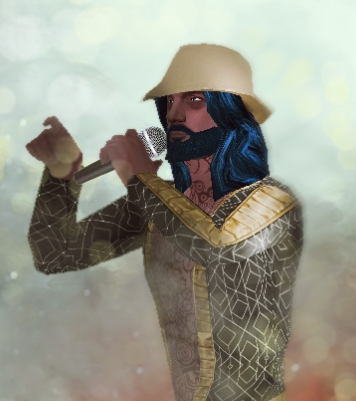 Everyone loves a good rags to riches story, and no one has had a more meteoric rise to fame in the last couple of years than musician Hela Amarggill. The Zeltron who grew up in the slums of Anthan Prime in the outer rim has taken the galaxy by storm. The out-spoken, unapologetic rockstar known best for his songs 'Half the Galaxy Away', 'Love in a Hydrolift' and 'While my Vibrano Gently Weeps' was the headline act at the 'Victims of Vohai' festival this weekend.
The benefit concert was created to raise money to support those killed and injured at the hands of the Revolutionary Council. However, after only 3 songs, Hela went on an expletive filled tirade attacking the Republic, Governor-General Ruun and Mother Mu'la accusing the war of being a mass conspiracy aimed to make the rich richer and the poor poorer.
His comments divided the crowd, and incited a riot. The remainder of his set was pulled, and Hela was taken into protective custody for his own safety immediately.
As of this point, there has been no further comment from concert organisers, Hela's management or Hela himself.
Recently, Hela Amarggill sold out a cycle long string of dates at the Galactic Concert Hall on Coruscant for next year in a record time.