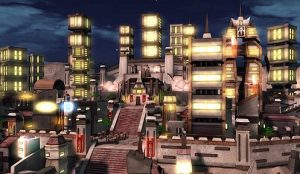 News From The Mandalorian Sector.
A local terrorist plan was put to an end thanks to a handful of Mandalorian Protectors.
In the early hours of last evening, a large baradium explosive was detected and located at the base of the Ordo Estate in the capital city Keldabe. Thanks to the quick thinking of several Protectors, the explosive was disarmed and removed from the facility.
Mandalore the Rebuilder himself was to be having a meeting on the following day with several of the Mandalorian Clan Chieftans, to discuss ongoing economic and political sanctions. The meeting has been publicized greatly because it was the first time Mandalore has called his chieftans in to a meeting in several years.
No details on the terrorist who planned the attack, and no organizations have came forward claiming the plan. We will keep you updated on this potentially ongoing story.