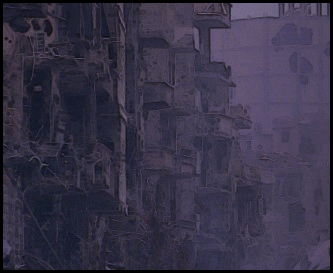 In the early hours of yesterday morning, the Capital's Sky-Rail was engulfed by a fuel-fed explosion which hurled it from the repulsorlift line. A small comfort can be found due to the time at which this incident occurred, as the trade district itself had not yet begun business hours. Despite this, numerous transports have been making their way to local medcenters carrying the bodies of men, women and children injured in the resulting damages.
Although refusing to reveal an exact figure in relation to the causality toll, in response to this catastrophe Chief of Alzoc Security Ikto Lón had this to say,
"Our main objective right now lies with the survivors. Helping who we can, and getting to the bottom of this whole incident. Time is of the essence."
The Trade District and several surrounding areas have been closed to public access until further notice while rescue and investigation operations are in effect. AlzocSec has given no estimated time in which the areas surrounding the site of the Sky-Rail's fall will reopen to the public.
Officials also advise anyone who has been exposed to any fallout from the blast to seek medical aid immediately. Medical help is available in any surrounding district at temporary triage clinics and local medcenters. Approach any ASF officer for assistance.
Though the first concern of this HoloNews Network is with those injured and the families of those lost in the crash, it is important to note that the trade district being hit will certainly affect the municipal, and thus, the planetary economic sector. With no foreseeable end to the quarantine in sight it remains a mystery when the cog of commerce will begin to turn again in the Capital.