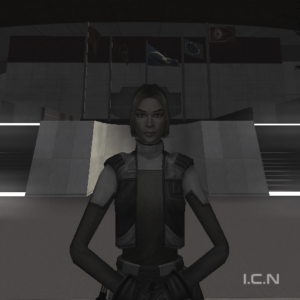 Republic Senators and political figures from numerous worlds within the Mid Rim and Core Worlds have been travelling to Rannon's capital city of Immarra to pay their respects to Din Khorta, a prominent Ithorian Councillor for Rannon's planetary Government who was gunned down only a few rotations ago. The former Councillor for Haranae had been deeply involved in uncovering a plot to sabotage Rannon's agricultural industry and, prior to his death, had held a special session of the Cooperative Government of Rannon involving both the Agricultural Union and Jedi Order.
Sections of the special sessions' media coverage still remains closed for the public: however, a government aide close to the former council has told I.C.N that a vote was in fact held and passed with majority of the votes being in favour of terminating the trade contract between Rannon's planetary government and the White Bantha Shipping Company.
The RSF, Rannon's main branch of public security, has increased their presence in the region to accommodate the influx of well-wishers amidst a time of rising crime and violence. In spite of this, newly elected House Speaker, Councillor Elis'ta, has laid plans for a full remembrance ceremony and vigil.
A spokeswoman for the House Speaker's office had this to say:
"Councillor Khorta was a man who dedicated his life to the eradication of crime in his home region of Haranae, setting a shining example of how not to give in to intimidation tactics by those who would have a puppet in public service. By not holding a ceremony to honour the life of this inspiring individual, we would surely sully and dishonour his memory. The Speaker is in talks with the RSF and Republic GRID to ensure public safety during this time of grief, and are expecting a full turnout in our planetary capital."
There is speculation around the arrival of the former Councillor's son, who in recent years was elected as Republic Senator for Ithor. If there is truth to this speculation, it will be of interest to all whether the Senator arrives as a representative of the Republic or as a grieving family member.