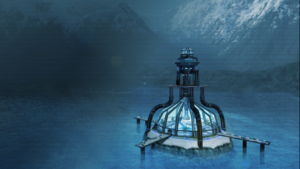 A brand-new research facility for the purposes of study and advancement of new biotechnology and medicinal treatments; "The Arcology", has been recently unveiled on Manaan, built by a combined effort of both the Jedi Order, the Order of Shasa and the Republic Alliance with a consistent funding from many Medical Corporations and charitable organizations.
We had our own reporters on standby for the event along with a recorded speech translated into galactic basic from the newly-appointed head rector of The Arcology; Volko.
"Today marks a new beginning in medical research, we venture into the unknown and brave the new frontier of science and technology. Together, with the united power of our will, intelligence and focus, we can surpass the expectations and understandings of our predecessors and go beyond the limits of the stars."
The Arcology is reported to be built over the site of Hrakert Station; An old Republic installation for mining Kolto under the Hrakert Rift in Manaan's deep waters… The installations history is somewhat distorted over the centuries but some information remains in that it has been the headquarters of the Order of Shasa for a millennium.
The features of The Arcology also are reminiscent from what we were permitted to see, the large historical Academy of the Jedi on Dac. The Order of Shasa, the current owners of Hrakert Station will preside control over The Arcology with open invites to those of the Jedi as well as advanced medical students willing to volunteer their aid to the research.