Helayna Bray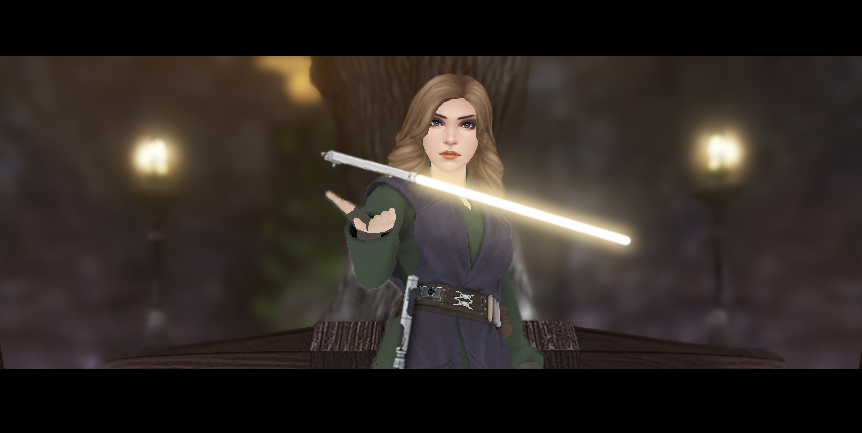 Knight
Species: Human
Padawan(s): Nil Zendu
Biography
Helayna grew up on a small farm on Dantooine just outside of Khunda before initially being taken into the enclave for training. As a descendant of the Bralor family, Helayna much like her grandfather Dreshin had an apptitude for mischief and most certainly piloting as her practicality with machinary earnt her good scores during flight simulations though despite such determination and practicallity it were often followed by a strong stubborn and tunnel visioned mind which made her very headstrong.
As a Padawan "Layna" found herself taking an interest among the temple guard, joining the security department to develop her skills in combat, such skills have served her well alongside her ability to fly against the Wyld Empire as she served alongside Master Evera during a civilian rescue mission in the outer-rim offering relief aid. The two became relatively good friends, perhaps even a contributing factor to being partnered with him for an assignment into a smuggling ring embezzling electrum on Abregado-Rae, an assignment still on-going for her as she's been developing her work as an undercover Jedi playing at the tables in the casino's which appear to be at the heart of this smuggling ring…
It would be thanks to Daegon that with what little friendly advice he parted from time to time, allowed her to see the bigger picture, whether it be fighting together on the battlefields or recounting stories and memories back on the hawkeye, a placement she deemed fit to learn and gain experience, his death would be the sprak she needed, in memory of her friend that some things, no matter how hard or out of reach, are worth the sacrifice.