Serris K'Ral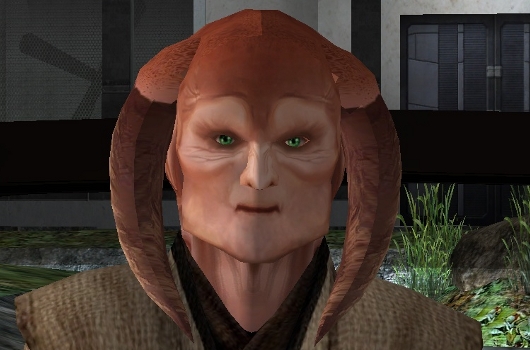 Padawan Learner
Homeworld: Bespin, New Cloud City
Mentor(s): Ametha Tasia, Kih Bu
Biography
Serris K'Ral, born on Bespin, New Cloud City to two Iktotchi. The parents were in their mid-twenties, the father was named Rultek K'Ral and the mother was named Xiska K'Ral. Both were originally born and raised on the home world (moon) of Iktotch. Xiska and Rultek both met during the last years of university and married soon after on the moon. Xiska soon came pregnant after the wedding and made a hasty decision of settling off-world. While Rultek hesitantly agreed, he knew that going off world with the qualifications he had gained from engineering courses would earn himself, his wife and his child on the way some good money.
The happily married couple found themselves en route to New Cloud City, the station itself requiring staff for both Traffic Control and Engineering, the two found themselves in a fortunate position. Once arriving they settled in a apartment in the Middle-class sector of the city, both applied for jobs and both were accepted. However, Xiska soon gave birth and was put on maternity leave, she still got paid during her time away but it was very little, this lead to Rultek often working overtime and Xiska at home dealing with the Newborn, Serris.
Like most children, Serris often cried and was 'naughty' as a baby, he remained the same until nursery, where a strict nanny came and assisted the family to stop Serris's bad behaviour. Serris also spent much of his time playing with his toys which he adored. Serris from nursery, attended pre-school then the first year of real school. During his first year at school, Jedi Knight Kael Sekura came and visited, he noticed several force-potential children, to be taken as a hopeful.
Serris after many years, slowly fell back into his bad behaviour after the departure of the nanny and was often curious about Kaelen and his 'Toy' (Lightsaber). Intrigued and amused by the Child, also noticing Serris's force-potential, he asked to speak with his parents about his future. Serris was eager to play with the Lightsaber, which he considered a toy and often tried to slyly snatch it but ultimately failed every time. Kaelen took no real notice, and his parents knew where this was going and after a small chat, Kael took Serris aside and gave him a thorough warning about attempting to take lightsabers from Jedi and his behaviour, Serris held respect for Kaelen, due to his lightsaber and the fact he was a Jedi and so he listened to Kaelen.
Kaelen soon lightened up and told him that he would be travelling to Alzoc Three with him and stay with the Jedi to see whether or not, he'll have a future in the Order. He tearfully waved farewell to his mother and father and took Kael's hand as he entered the transport, it slowly rised up and ascended into the skies before disappearing completely.
Serris was initiated on the year 284.15 ABY in the presense of High Councillors Master Vigil and Master Raun alongside Grandmaster Phoe Nhix, who presented him with his blue lightsaber. Serris now trains to become the best Jedi he can.
Serris was taken as Master Tasia's first apprentice on 285.08 ABY
Serris was later taken as Master Kih Bu's apprentice on 289.21 ABY
296.07 ABY – Serris K'Ral resigns from the Jedi Order.